On March 13, 2013, I clicked on my Google Reader tab in Chrome, like I do many times every day, and was shocked to see this announcement.
Google Reader was being discontinued.
Ensue devastation.
I have used Google Reader since November 2008, when I first started being active on message boards, and following other bloggers. Since then, I have compiled a list of over 200 blogs that I follow, which range anywhere from DIY, weddings, and food, to parenting.
Having one place where I can get updates to all my favorite blogs and RSS feeds is very important to me, so once the announcement was made, I started looking for alternative readers. I came across
Feedly
, which I found in a simple Google search, and downloaded it to my Chrome browser to try out. Feedly automatically imported my blogs from Google Reader, and not only kept them organized in the categories that I had created, but also brought over all of the articles that I starred and saved! They also have a few different views that you can choose, too, so I have selected the magazine view, which allows me to preview the beginning of the post along with a thumbnail picture of an image included.
Screenshot of my Feedly Account
Feedly also has a mobile app, so I downloaded that to my Android phone, and to my iPad. The iPad app is great too, since it appears more like a magazine. I can swipe through the different pages and then click the "article" that I want to read from that category's page.
A lot of bloggers have made the move to
BlogLovin'
, which is another RSS reader. I have also imported my blogs to that so I can learn how to use it, but I'm not as visually pleased with the layout as I am with Feedly. BlogLovin' has more of a never-ending page layout where you will literally scroll and scroll until you reach the end of time, or the end of all the blogs you have subscribed to. The magazine layout of Feedly is much more appealing to me, but to each their own.
For those of you who are looking for a new RSS reader, I hope that you are able to find one that appeals to you. And, to keep my followers happy, and to hopefully gain some new ones, you can just click the link of the reader that you will be using below, and you will automatically be subscribed to Rhody Life! If you aren't going to use Feedly or BlogLovin', just click the little RSS icon I have at the top of the right column to get the RSS feed URL for Rhody Life!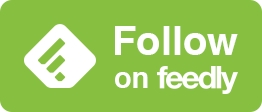 Please Note: I was not compensated for writing this post. Feedly and BlogLovin' only know I exist because I signed up for accounts with each.